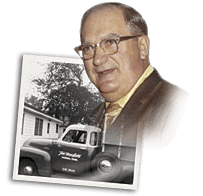 100% Employee Owned With Over an 80 Year History
Stansfield Vending was founded in Winona MN in 1942 by Jim A. Stansfield. He owned a restaurant in Winona and saw how important the music machine or "juke box" was to his business. It kept his customers entertained and happy!
His fellow bar and restaurant owners in Winona decided they wanted a juke box too, but they didn't want to own it or fix it. So Jim bought more music machines and operated them for his friends. The garage at his home on Belleview Street was his first base of operation. Soon he was branching out into other amusement machines like pool tables and video games.
The growing business relocated to La Crosse Wisconsin in the 1950s.
In 1966, Jim Stansfield Junior joined the company and began selling 5 cent candy bars out of vending machines.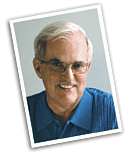 Jim Junior's daughters, Janet and Julie, grew up in the business but joined the company formally in 1997 and 2001. They purchased the company in 2002.
The food and snack vending business blossomed over the decades into a large operation of distinction serving almost 1000 customers. It was sold to Canteen Vending in 2012, which is a division of Compass Group. In 2014 Julie stepped down from ownership to raise a family.
In 2023 Stansfield Vending became 100% employee owned (an ESOP) … this assures the 80 year legacy of commitment and pride in all we do will be there for our customer for another 80 years and beyond.